Whether  you're just getting started out in life or you want an inexpensive way to change things up this holiday, I think you will find some of these crafts and easy holiday DIY's inspiring and easy for even the most inept crafter. 
Paper is an inexpensive material that many of us have lying around the home.  Even if you need to purchase paper you can easily spend less than $20 and transform your entire home.  With simple things like wrapping paper, copy paper, construction paper, glitter, coffee filters,  you can easily transform your home into a Holiday Wonderland without breaking the bank.
Another inexpensive way to create holiday cheer is by adding sparkle.  Lights and glitter are both easy ways to create a holiday home for very little money or effort. 

Paper chains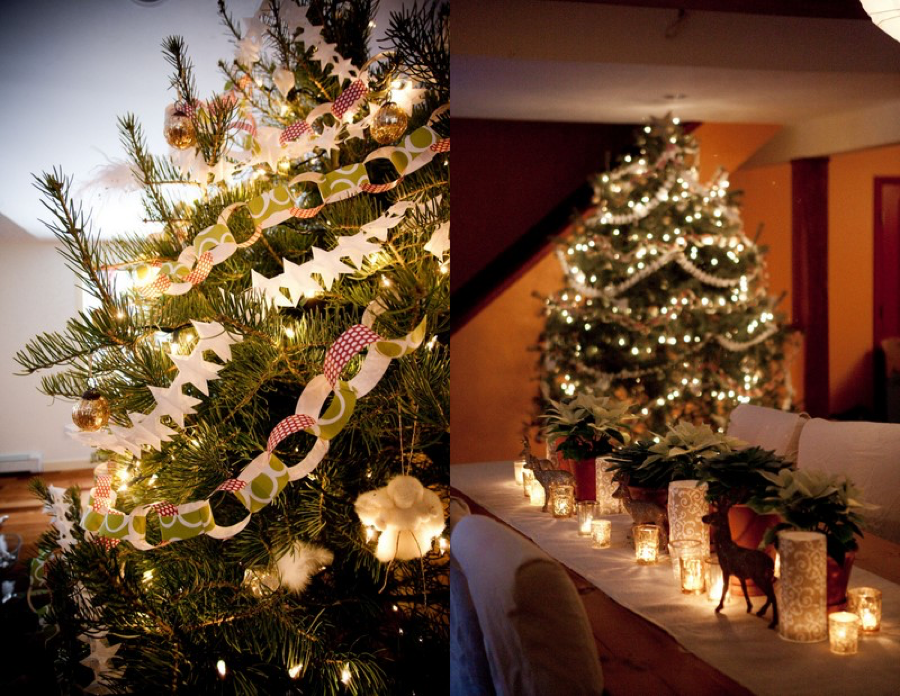 Paper chains have been around forever.  They are a fast and easy way to transform any home for the holidays.  You can drape them off the ceiling, in front of windows, over a mantle, or hang them on the tree.  The only limit is your own creativity!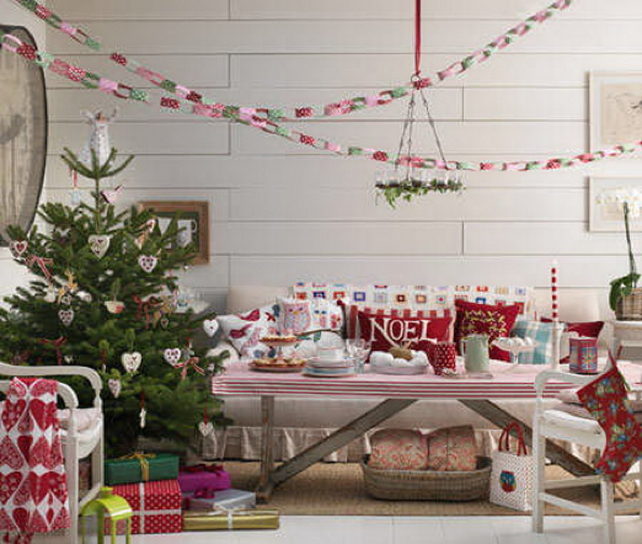 For paper chains all you need is paper of your choosing, glue sticks or stapler, and a straight edge or ruler, and scissors or a paper cutter.  The key to elegant paper chains is making sure they are all the same with and length, and paper choice.  You  can get very creative.  Foiled paper, brown craft paper, white copy paper, news print or old books, construction paper, even wrapping paper can be used!  Just pick a theme, for example white and gold, and off you go!
Paper Snowflakes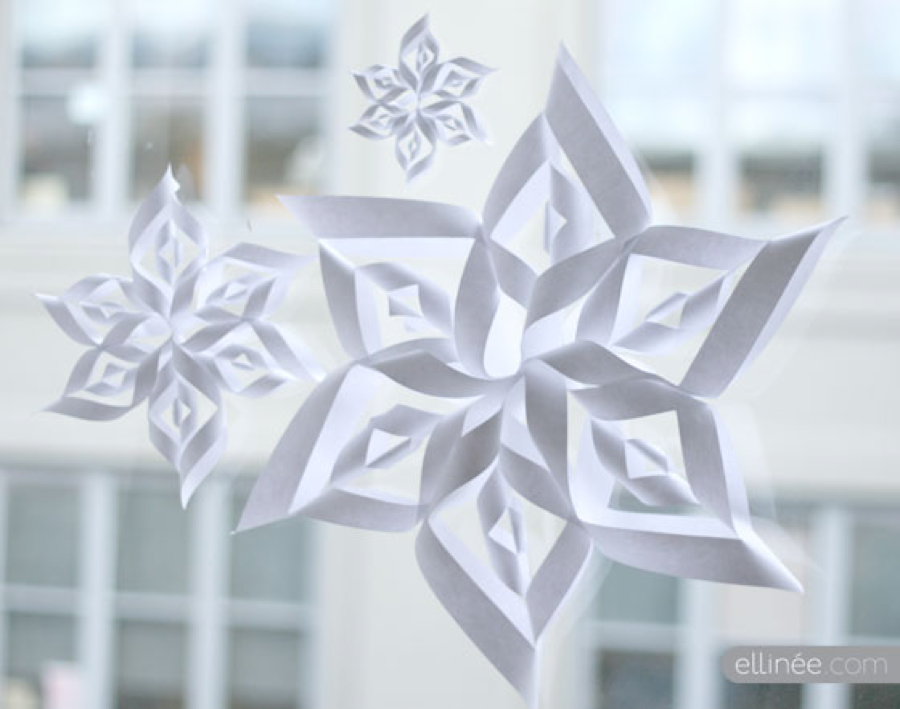 You can make chandeliers, mobiles, garlands, window decorations, all with paper snowflakes.  All you need is paper, scissors, glue, and tape!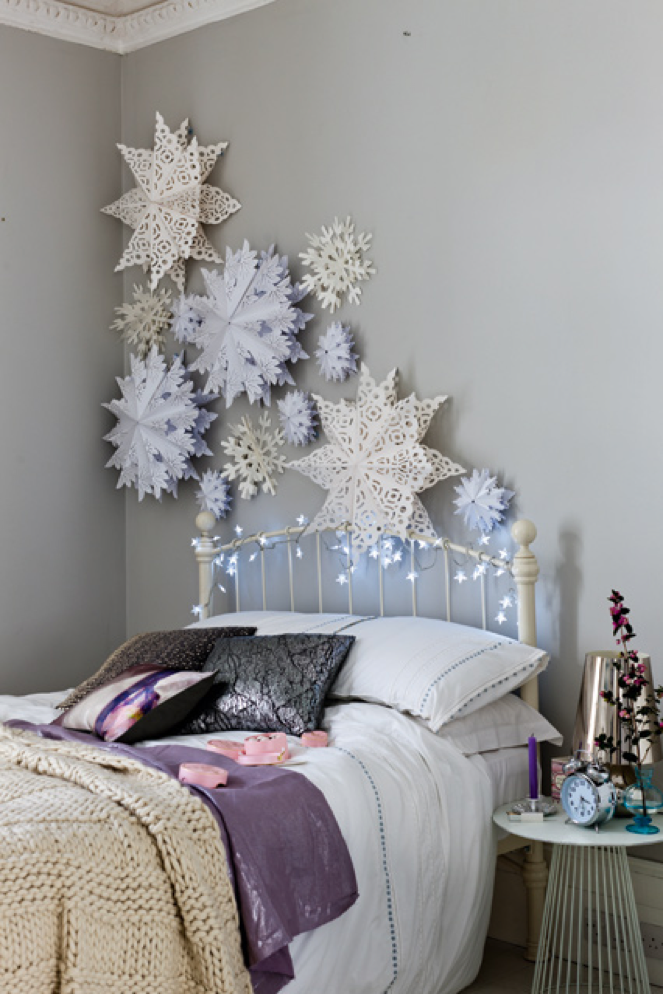 Paper Stars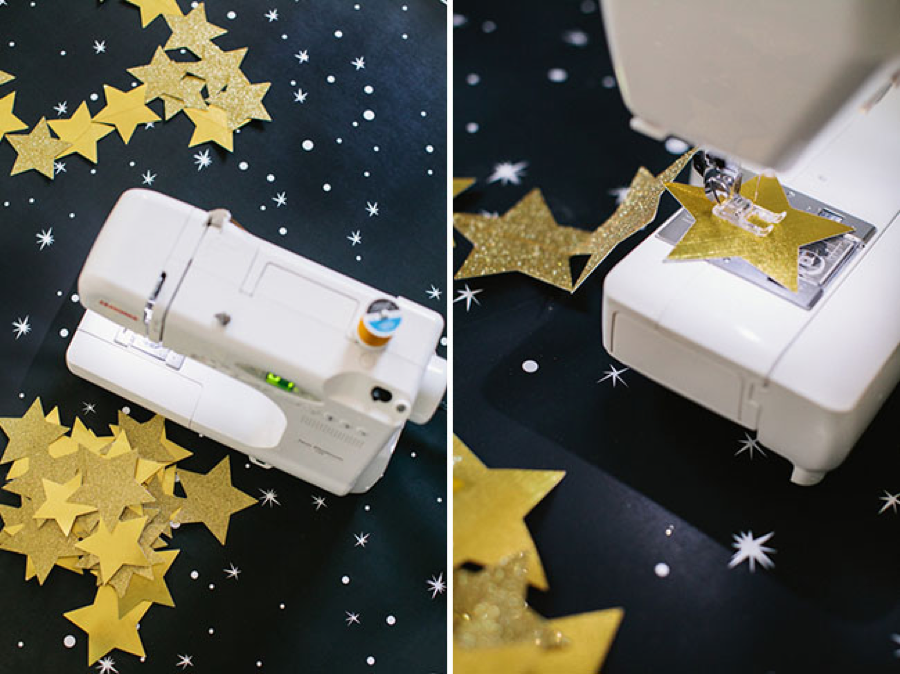 Did you know you can sew paper?  With some fun paper and some patience you can create a garland that will last for many seasons.
Here is the link with the directions.  Couldn't you see this over your windows, or possibly hung from your ceiling with some white twinkle lights?  http://greenweddingshoes.com/diy-star-garlands/
You don't need a star punch if you don't want to spend the money. Simply find a star you like on the internet, print it out, and trace it onto cardboard.  Now you have a template you can use over and over. 
Coffee Filter Decorations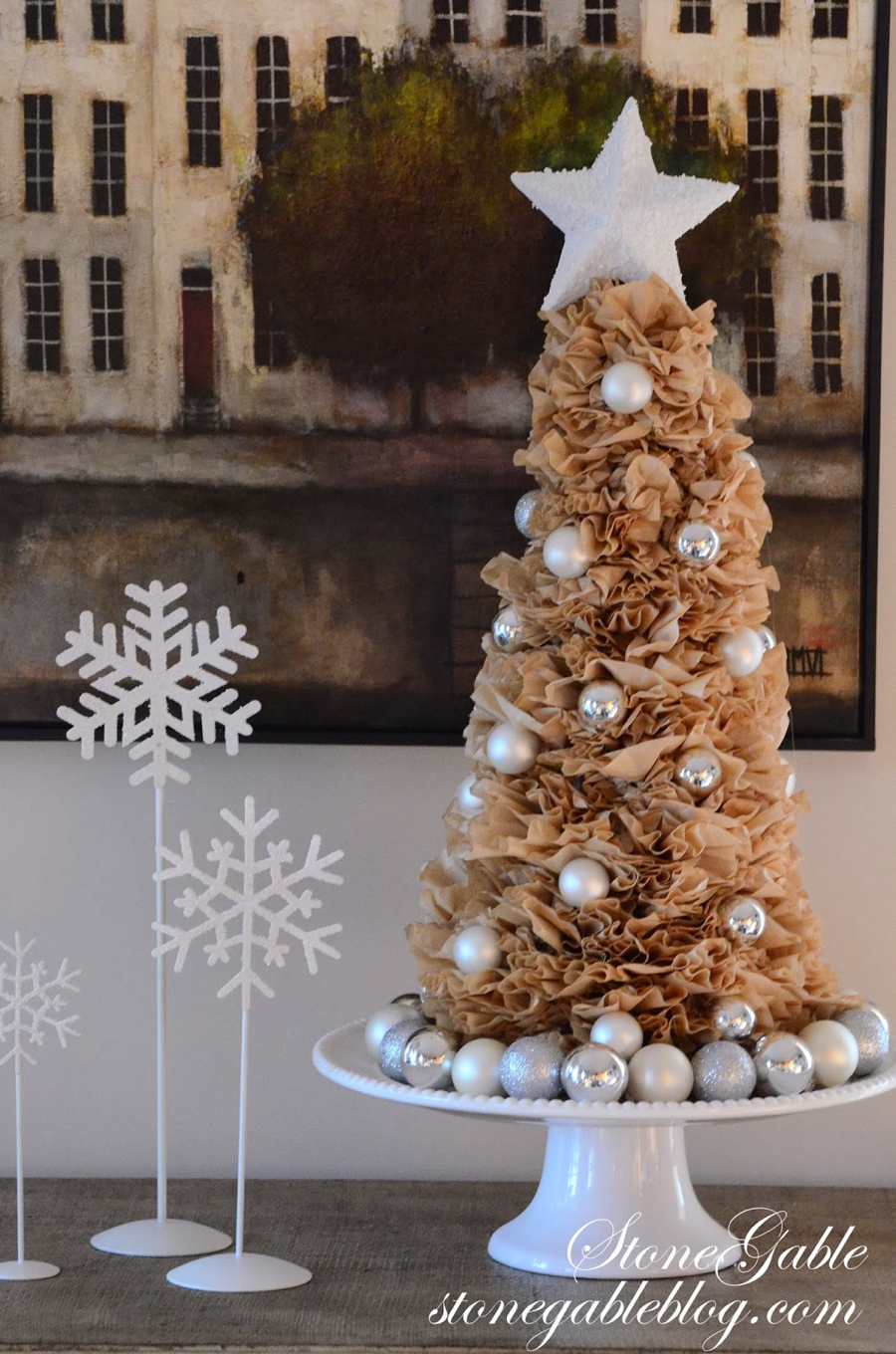 Nothing says Holidays like SPARKLE!  Glitter can be used in so many creative ways.  From the simple to embellishing any paper crafts to transforming ordinary objects into holiday masterpieces.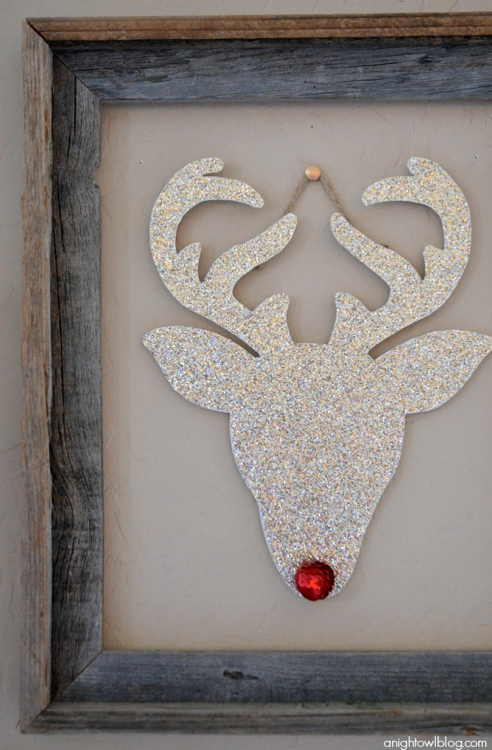 This project calls for a wooden cutout but could just as easily be created using a template and left over cardboard from a box you have lying around
Lights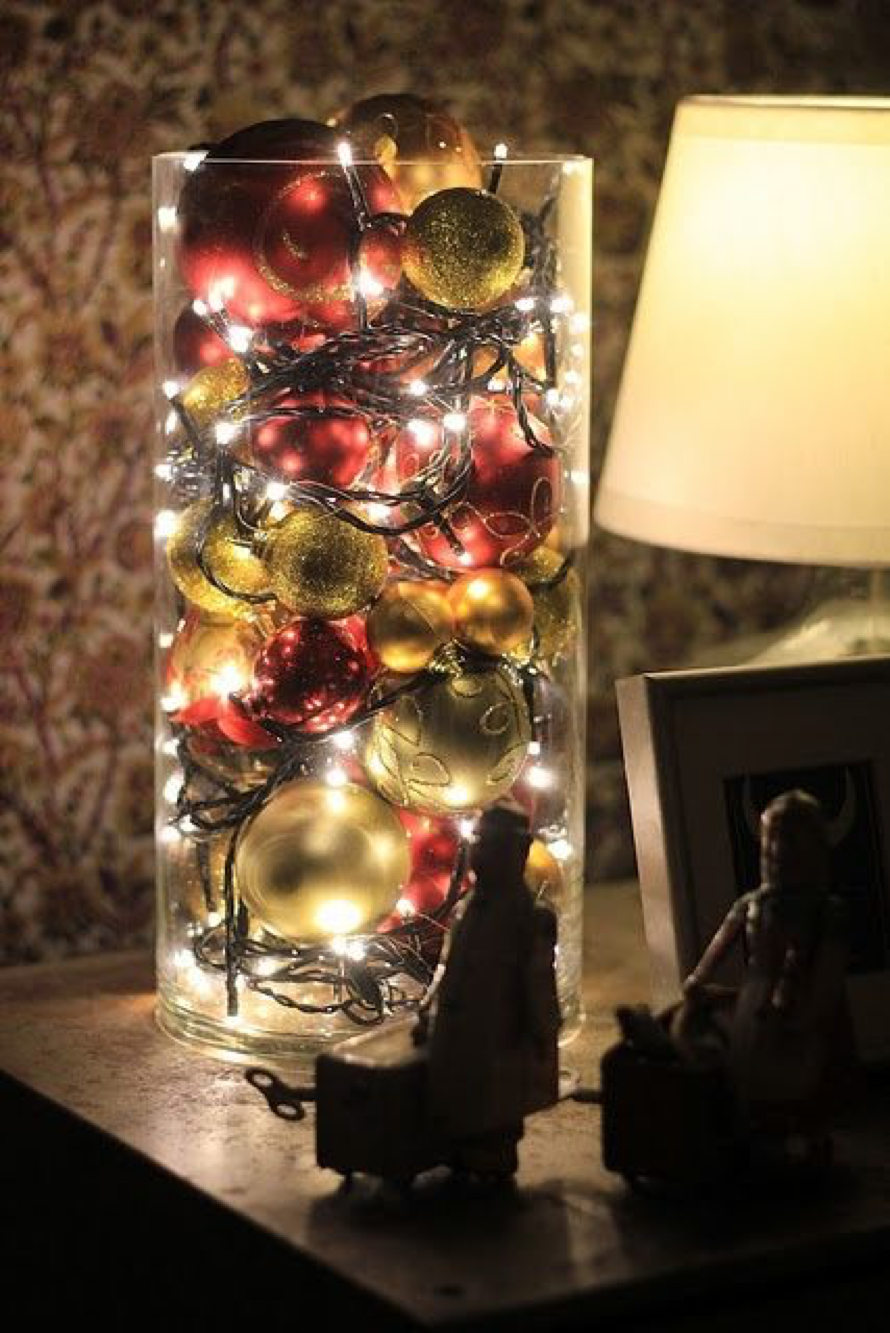 The warmth of lights are the perfect touch for any Holiday décor.  They reflect the warmth of the Holidays themselves, are inexpensive, and a stark contrast to the dark night skies that so quickly envelope us during the Holiday season.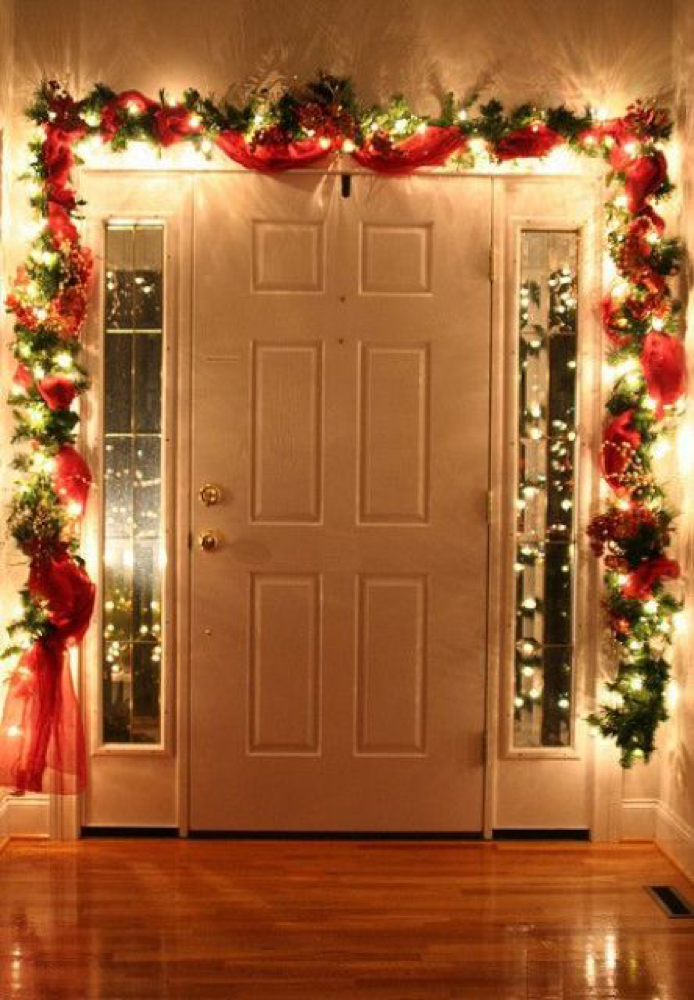 Adding lights to unexpected places are an effective way to spice things up for the holidays and are a relatively inexpensive investment.  You can find strands of 100 bulbs for as little as $3 at most discount department stores.