Have a plan
Hurricane season starts on May 15, in the north Pacific and June 1, in the Atlantic and the Caribbean. It ends on November 30. Make sure you and your family are better prepared by planning ahead.
Keep emergency phone numbers written down on the refrigerator and logged in your cell phone.
Have an Emergency Supply Kit
Locate your nearest Shelter and alternate routes you can take to get there in the event of flooding
Pet Owners - Identify Shelters, pet friendly Hotels, or out of town friends or relatives where you can take your pets in the event of an evacuation.

Gather emergency supplies
Emergency Food
Medicine
Power Sources like Flashlights and Batteries
Important Documents, including Insurance and medical Documents, wills, passports, and other identification.
Know the difference between a Hurricane "Watch" and a Hurricane "Warning!"
Hurricane watch means hurricane conditions (sustained winds of 74 miles per hour [mph] or higher) are possible in a stated area. Experts announce hurricane watches 48 hours before they expect tropical-storm-force winds (sustained winds of 39 to 73 mph) to start.
Hurricane warning is more serious. It means hurricane-force winds are expected in a stated area. Experts issue these warnings 36 hours before tropical-storm-force winds are expected in the area to give people enough time to prepare for the storm.
Prepare your home for the storm
Cover up windows on your home and doors. You can use storm shutters or nail plywood to the outside window frames.
Be ready to shut off your main power in the event of flooding into the home.
Clear your yard of any loose debris. With heavy winds comes flying objects that can damage your home and vehicle.
Fill water containers with fresh drinking water for you, family, and pets if needed. In the event of lost water supply during the storm.
Get your car ready
Fill up your gas tanks
Move car to cover, if needed
Have an emergency kit ready and in the car.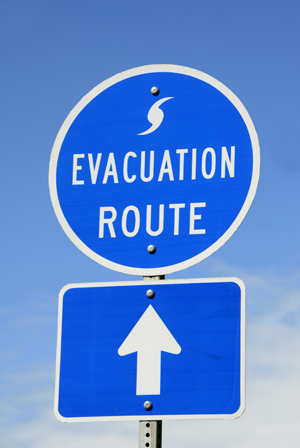 It is always good to be prepared before the storm to keep you and your family safe. Planning and preparing can make a big difference in safety in the wake of a hurricane or Tropical Storm. The ability to quickly recover following a hurricane requires a focus on preparedness and advance planning.
Additional Resources
FEMA Mobile App: fema.gov/mobile-app
American Red Cross Hurricane Preparedness: redcross.org/prepare/disaster/hurricane
National Oceanic & Atmospheric Administration (NOAA) noaa.gov
Discover More about SCC's Hurricane Insurance Coverage